Cost effective – high performance
Unleashing

the
power of graphene for

solar cells
We have developed and patented a novel process to integrate graphene electrodes into solar cells, replacing the silver and other precious metals whilst retaining or improving power conversion efficiencies and reliability.
We are now working with partners to scale this technology and bring the cost and performance benefits to all types of solar cell.
Over 12% of worldwide silver production is consumed by the solar industry; a figure that is predicted to increase dramatically as we transition to net-zero carbon electricity production. Predictions for silver usage between now and 2050 equate to 85-113% of the known global silver reserves.
Silver and other metals already account for over 10% of the manufacturing cost of a photovoltaic module and contribute to its embedded carbon content.
A lower cost and more sustainable electrode material is urgently required.
New material
A new electrode material is also needed to commercialise the latest generation high-efficiency perovskite solar cells.  Research grade cells use gold electrodes, which are too expensive for volume production.  Other metals cause reliability issues due to metal induced migration.
A single solution
Graphene offers a solution to all of these problems, but only if it can be integrated into the solar cell with sufficient reliability and with a lower resistance than currently available graphene electrodes.
Solve the coming crisis
GraphEnergyTech highly conductive graphene electrodes bring the solution to solve the coming silver crisis in established solar cells technologies and represent an enabling technology for the industrial development of the emerging perovskite solar cells.
We've assembled a unique team that brings together expertise in high-efficiency solar cell design and low-cost high-conductivity graphene production.
Dr. Thomas P. Baumeler
CEO
Dr Thomas P. Baumeler (CEO) holds a PhD from the Laboratory of Photonics and Interfaces at EPFL, where he was winner of the 2023 EPFL Doctorate Award. He has 5 years of experience developing emerging solar cells technologies. In particular, his research led to the development of high-efficiency perovskite solar cells. He also holds an MSc in analytical, inorganic, and physical chemistry.
Dr. George Kakavelakis
CTO
Dr George Kakavelakis (CTO) has 10 years experience on graphene materials development for solar cells. He currently holds a Marie Sklodowska-Curie Individual Fellowship at EPFL. He will shortly take up an Assistant Professorship at the Hellenic Mediterranean University (HMU) in Crete. Previously, he was a research fellow at Wolfson College Cambridge and a research associate at the Cambridge Graphene Centre where he developed the new electrode materials.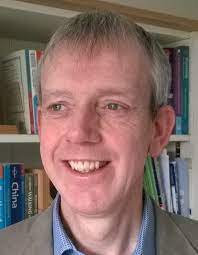 Dr. Nick Rimmer
Business Development Advisor
Dr Nick Rimmer (Business Development Advisor) has over 30 years commercial and management experience of bringing novel materials technologies to international B2B markets. He holds a PhD in semiconductor physics and materials science from the University of Cambridge and a post-graduate diploma in engineering management from the University of Bath.